LE BARS YVES ET MADELEINE - LES CHÈVREFEUILLES
11 rue du 19 mars 1962 17240 Saint-Fort-sur-Gironde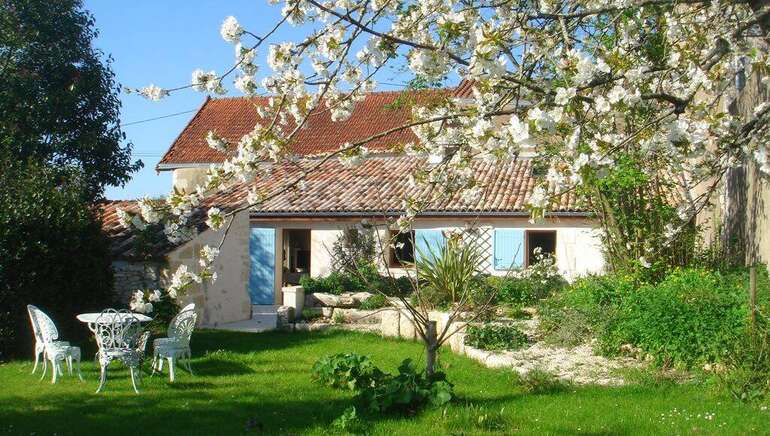 11 rue du 19 mars 1962 17240 Saint-Fort-sur-Gironde
An old barn dating from the 19th century in a little saintongeais village, the space converted in an individual style, retaining original beams and stonework, with its own private cottage garden.

The surroundings of St-Fort offer you numerous country walks and other activites are available : an area for playing bowls, a football pitch, tennis courts and a sailing school. Explore the medieval Saintonge of the roman churches around, beginning, with the closest St-Fortunat.

Less than an hour away by car on the coast road, visit Royan and the Altantic beaches, passing through such tourist sites as St-Seurin, Talmont, the cliff-caves at Meschers, the coast-guards path at St-Palais and sample the local delicacies wich make your stay memorable.
Contact par
mail
* Required fields