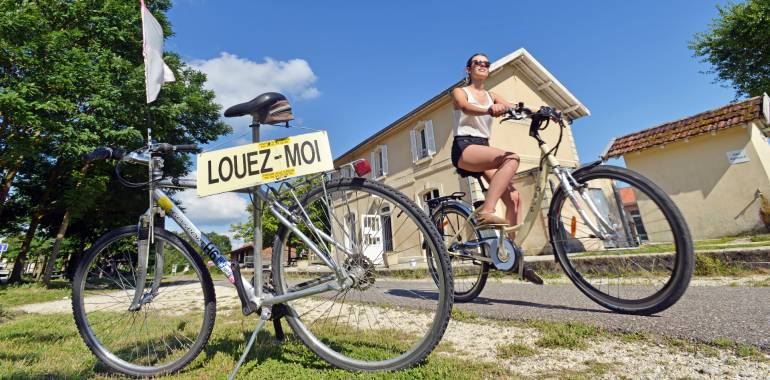 31,37 km cycling route from Créon to Sauveterre
The route continues along the former railway line, recalled by converted stations and railway-crossing houses. A detour to La Sauve is well worth it to admire the historic Abbey of La Sauve-Majeure. Enter Sauveterre-de-Guyenne via one of its splendid old gateways to make for the arcaded central square, at the heart of the bastide fortified town created in 1281.
The route
The route along the Roger Lapébie cycle track is very well laid out and safe, and doesn't present any difficulties.
SNCF train stations
Note that there are no railway stations close to this stage. 
Tourist Offices 
Accommodation on the stage
They did it!
favorite
Le canal des 2 mers de Royan à Sète par Céline
favorite
10 jours en famille sur le Canal des 2 Mers à vélo !