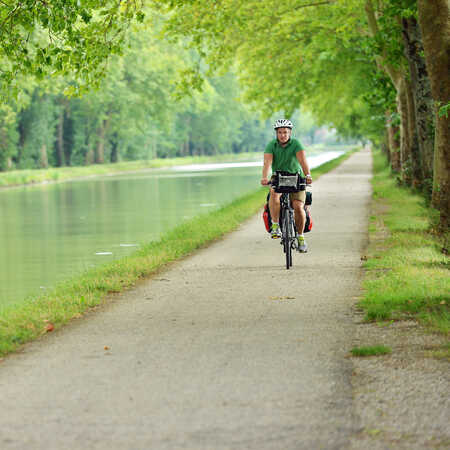 Bike ride under the plane trees of the Garonne Canal © Le Canal des 2 mers à vélo - J. Damase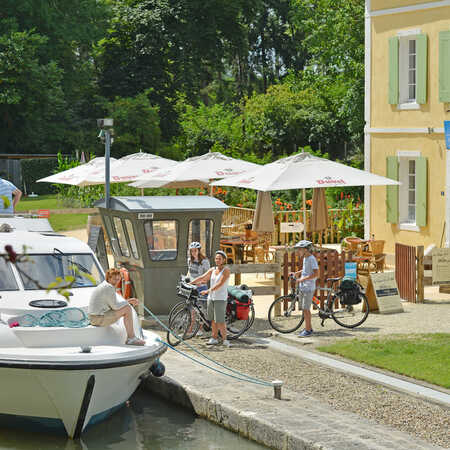 Villeton Lock on the Garonne Canal © Le Canal des 2 mers à vélo - J. Damase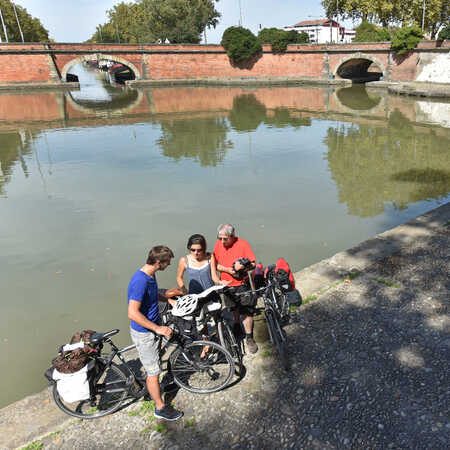 Filter Basin in Toulouse between the Garonne and the Canal du Midi © Le Canal des 2 mers à vélo - J. Damase
south
The canal de Garonne by bike from Bordeaux to Agen
From the wine capital to Agen along the canal
Bordeaux, a splendid city listed as a UNESCO World Heritage Site, makes for one glorious starting point on the Canal des 2 Mers à Vélo cycle route.
Once you've crossed the mighty Garonne River, you enter the Entre-Deux-Mers vineyards via a great cycle track.
At Sauveterre-de-Guyenne, join a quiet road to reach the Canal de Garonne near the town of La Réole. Then a greenway runs alongside the canal, shaded by planes, up to Agen.
Did you like this?
You may also be interested in this...