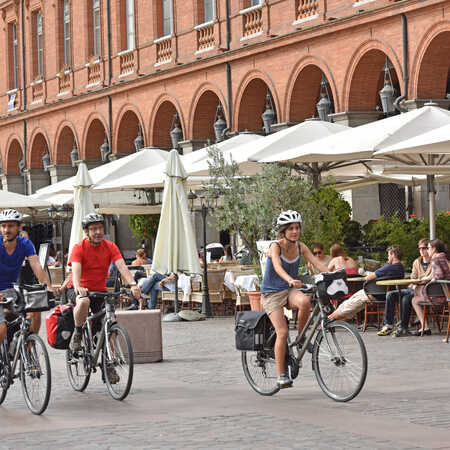 Place du Capitole à Toulouse © Le Canal des 2 mers à vélo - J. Damase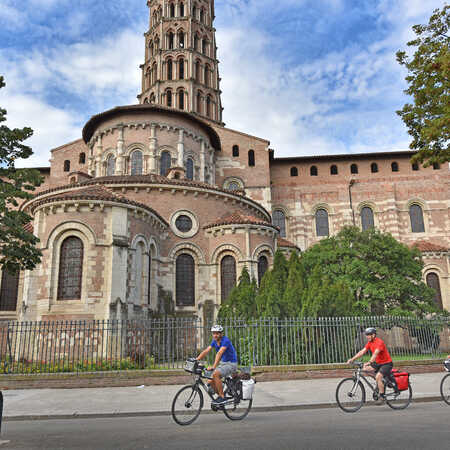 Devant l'église Sain-Nicolas à Toulouse © Le Canal des 2 mers à vélo - J. Damase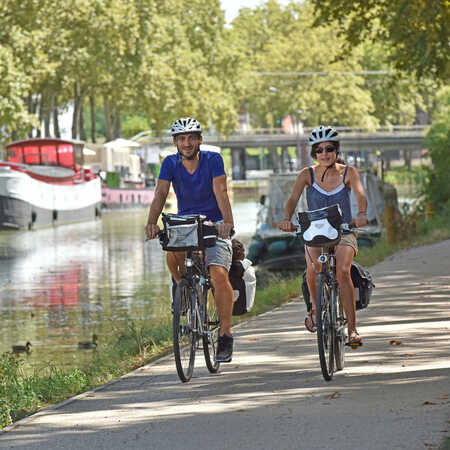 Le canal du Midi à vélo à la sortie de Toulouse © Le Canal des 2 mers à vélo - J. Damase
south
Toulouse, nicknamed 'The Pink City'
A city that combines heritage, innovation and lifestyle
Toulouse stands midway between France's Atlantic and Mediterranean coasts, not far north of the Pyrenean foothills. Capital of the Midi-Pyrénées Region, the 4th largest town in France is an unmissable place.
Nicknamed 'The Pink City', due to the colour of the predominant bricks, Toulouse has a marked southern European feel and charm.
Visitors can enjoy exploring the city's historic streets on foot or by bike and discovering the place's many architectural treasures. These include: the mighty town hall, Le Capitole, overseeing a huge café-lined square marked by an Occitan cross; St Sernin Basilica; and Les Jacobins, a profoundly significant former monastery now home to cultural events.
The Garonne's riverbanks, the Canal de Brienne and, of course, the Canal du Midi, offer visitors particularly lovely green routes through the city.
favorite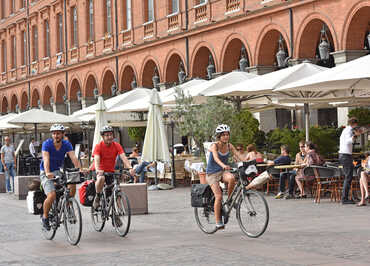 favorite