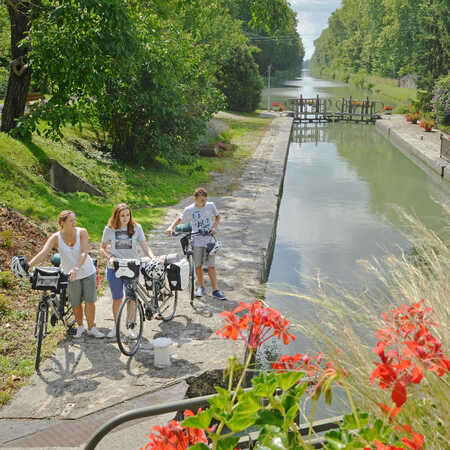 Lagruere Lock on the Garonne Canal © Le Canal des 2 mers à vélo - J. Damase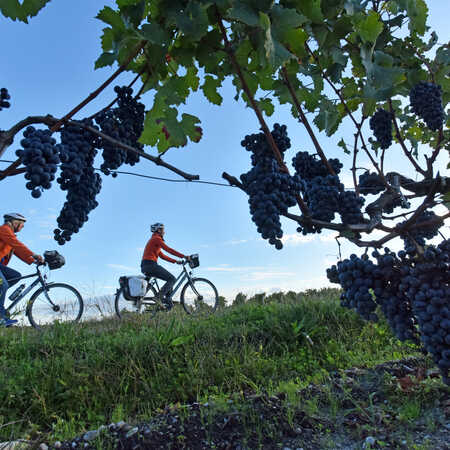 Chasselas de Moissac table grapes © J. Damase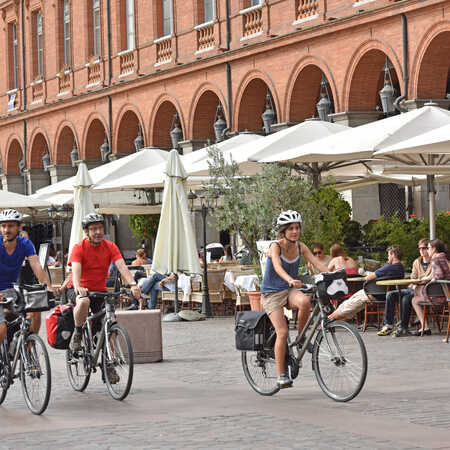 Place du Capitole à Toulouse © Le Canal des 2 mers à vélo - J. Damase
south
The canal de Garonne by bike from Agen to Toulouse
Gastronomy, landscapes and historical villages between Agen and the "Ville Rose"
This section of the Canal des 2 Mers à Vélo cycle route is entirely on greenways, enabling you to appreciate the countryside to the full.
Head a bit away from the Canal de Garonne to enjoy charming, hilly terrain with hints of Tuscany. Moissac and Montauban, pink-brick towns on the Tarn River, have each been designated a Ville d'Art et d'Histoire for their rich culture.
Their culinary attractions are strong too. As to much larger pink-brick Toulouse, it's a dynamic regional capital. Take in its striking monuments and vibrant quarters.