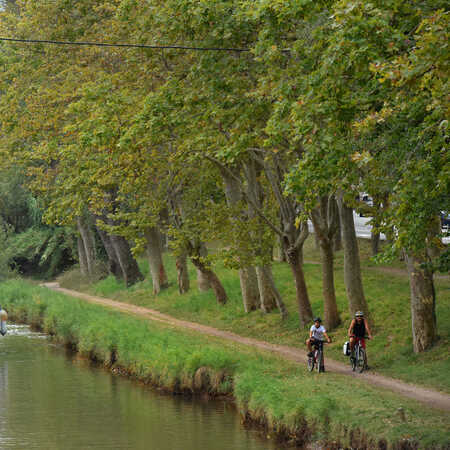 Arrivée à Agde le long du canal du Midi à vélo © Le Canal des 2 mers à vélo - J. Damase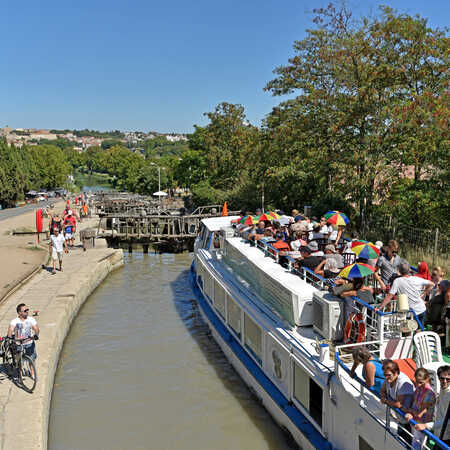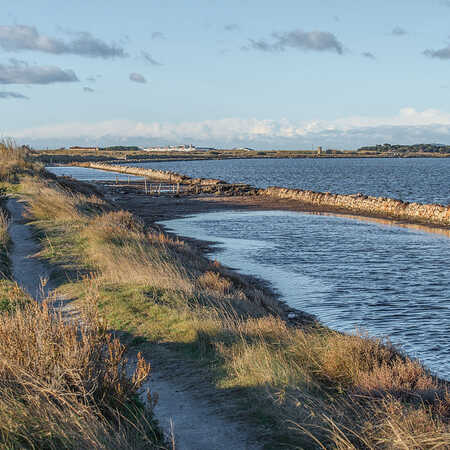 Sète et la plage du Lido © Christian Ferrer - CC BY-SA 3.0
south
The canal du Midi by bike from Le Somail to Sète
Along this final southern section of the Canal du Midi à Vélo, absorb the vibrant light and captivating scents of the Mediterranean.
Admire the succession of ingenious, majestic engineering works of art along this stretch, like the locks at Fonserannes, the Orb canal-bridge, or the circular lock at Agde.
⚠ Attention ⚠
Although the route along the canal's towpath on this section is not complete at time of writing, the exceptional charm and natural setting make up for any inconvenience.